The Bagpipe & Big Band ("BBB") option is a new addition to our packages from 2022. It is inspired by a visit to the Edinburgh Tattoo in 2000 by members of The Phil Dando Big Band. We all share a love of big band and bagpipes and wanted to offer music of the great big band era with a regional twist. Our musicians come from every walk of the Welsh and Scottish community – from big band players, solo practitioners, singers and even students (whose university classrooms often serve as the band's rehearsal space).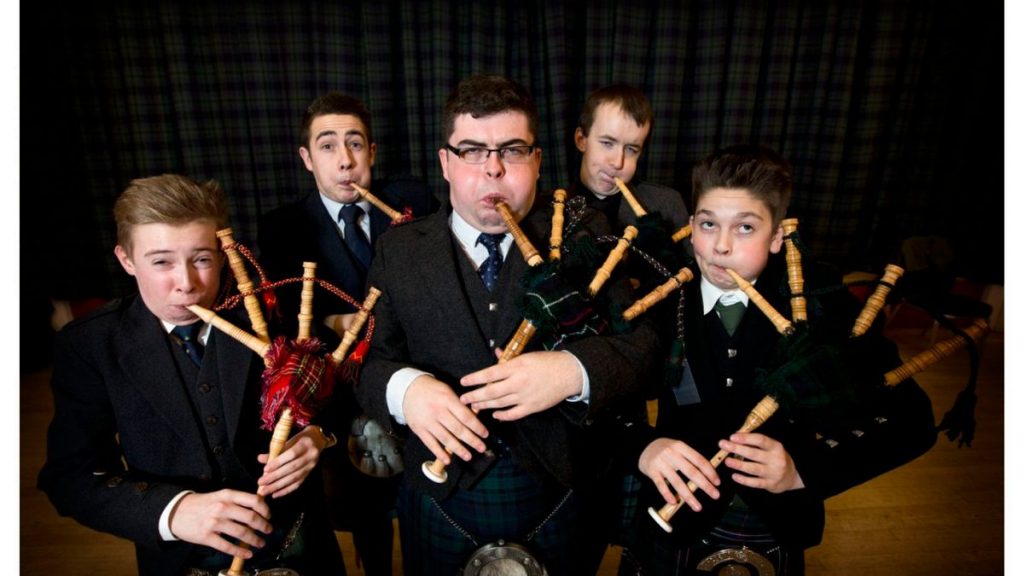 The BBB is a repertory band. Over the years, we have studied and performed the music of many of the greats, including Duke Ellington, Artie Shaw, Glenn Miller, Tommy Dorsey, Benny Goodman, Jimmy Dorsey and Stan Kenton. The BBB has also collaborated with long-time Scots trumpeter and composer Bob McKie to commission several original pieces, including the swinging Highland Eagle, the haunting Cairngorms Lullaby and the newly minted Whiskey Whirl.
Led by clarinetist John Mallard, the BBB has a special affinity for music that incorporates or features the clarinet alongside the bagpipes, giving the band its unique sound. With a full set of saxes, including a powerful brass section sporting a tuba, a rhythm section that swings like a donkey's tail and three vocalists the BBB can play any style from Dixieland to traditional Highland Bebop.
Many concerts of ours are recorded and are frequently featured on Jazz FM Saturday night show called Bagpipe Ballroom. The Bagpipe & Big Band is always looking for its next highland fling.