The Phil Dando Big Band offers a complete package for your wedding celebration. We normally provide live entertainment for up to five hours. Our normal structure is four sets with background music during meals and breaks. Of course, this can be tailored to suit your individual wedding needs.
Our packages include a fully manned lighting rig, with our lights operating in synchronisation to both the band and DJ, this ensures great atmosphere for your wedding guests. Our vocal section has both male and female vocalists to provide a range of musical styles and numbers. The Big Band plays music from the twenties, the Glen Miller era, Rat Pack songs, but also a range of Latin and classic pops from the sixties to the present day. We like to say we cover everything from Louis Armstrong to Amy Winehouse! Our original, unique library was created by impresario Mike Baker.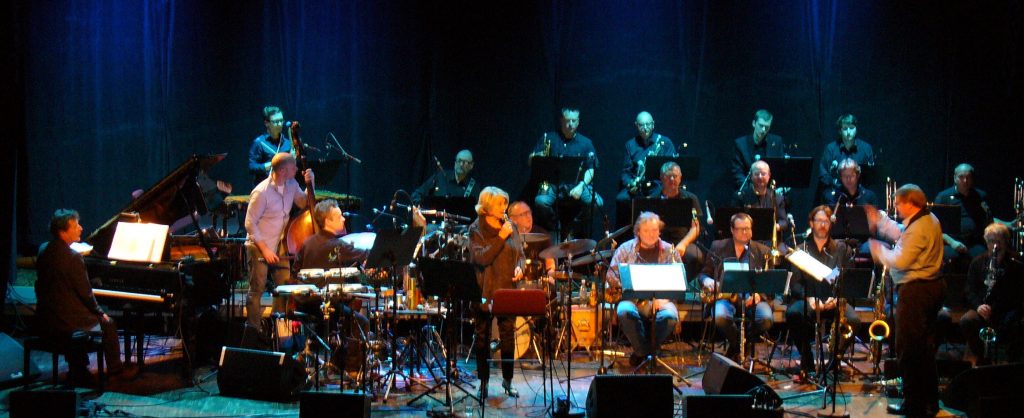 If you want things looking nice, rest assured our band has a smart appearance. Normally black bows and blue jackets, but we can also be black and white if required.
We have full professional indemnity, public and employer's liability insurance and our electrical equipment is PAT tested.
For a personal, no obligation quote please complete our enquiry form giving as much information as possible.